Live Screening of Aditya-L1 Mission Launch & Much More...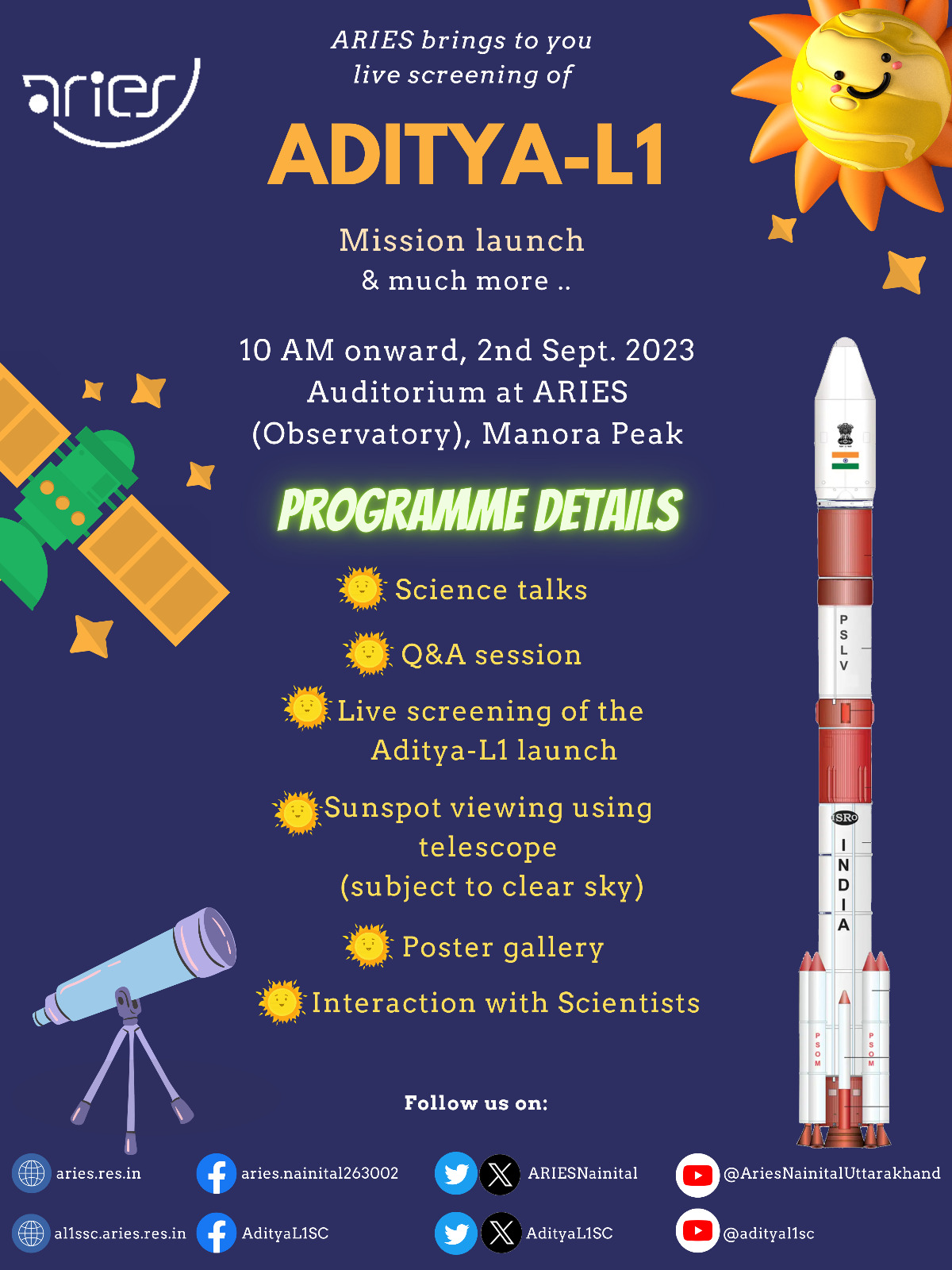 Aditya-L1 mission is India's first space based solar observatory designed to study the Sun and Space Weather. It will be launched by ISRO on this Saturday, 2 September. Aryabhatta Research Institute of Observational Sciences (ARIES) hosts the AdityaL1 Support Cell at ARIES and our scientists are deeply involved in the science goals of the mission.
Thus, we are conducting an Outreach Session for schools students and teachers from Nainital region at ARIES. They will learn more about the mission, Sun and why it is important to study it.
When: 2nd September, 2023 (Saturday)
Where: Auditorium at ARIES (Observatory), Manora Peak, Nainital
Reporting time: 10:00 am
The following is the schedule:
10:15 am - Science talks by experts
11:00 am - Q&A session
11:20 am - Screening of the Aditya-L1 launch through ISRO's live streaming
12:20 pm - Sunspot viewing using telescope (subject to clear sky condition) & tea break
01:00 pm - Poster gallery viewing and interaction with Scientists
01:30 pm - Closing of the programme
Please note that this event is only open to the invited schools due to limited seating capacity. More outreach events will be carried in different schools in near future.